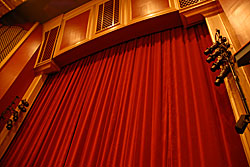 Photo Courtesy of Jordan Fink Photography.
Welcome to the Earl Smith Strand Theatre!
After sitting dark for over 30 years, the 1935 Art Deco theatre was renovated and reopened in 2009 for your viewing pleasure. We hope to see you at a show soon – you have the opportunity to see musical productions, classic movies, concerts, and more! The unique facility is also available for corporate and private events such as workshops, receptions, rehearsal dinners, and holiday functions. Please explore our site for more information or call 770-293-0080 to learn more. Now sit back, relax, and enjoy the show!
---